Regular price
Sale price
$78.00
Unit price
per
Sale
Sold out
This unique tank top is crafted from 100% silk and is made with natural dyes from cochineal, marigold flowers, and osage orange wood. It offers a luxurious feel and features a measurement of 22" x 14" from pit. Perfect for a special occasion or everyday wear.
Fits size 14 or XL.

Share
View full details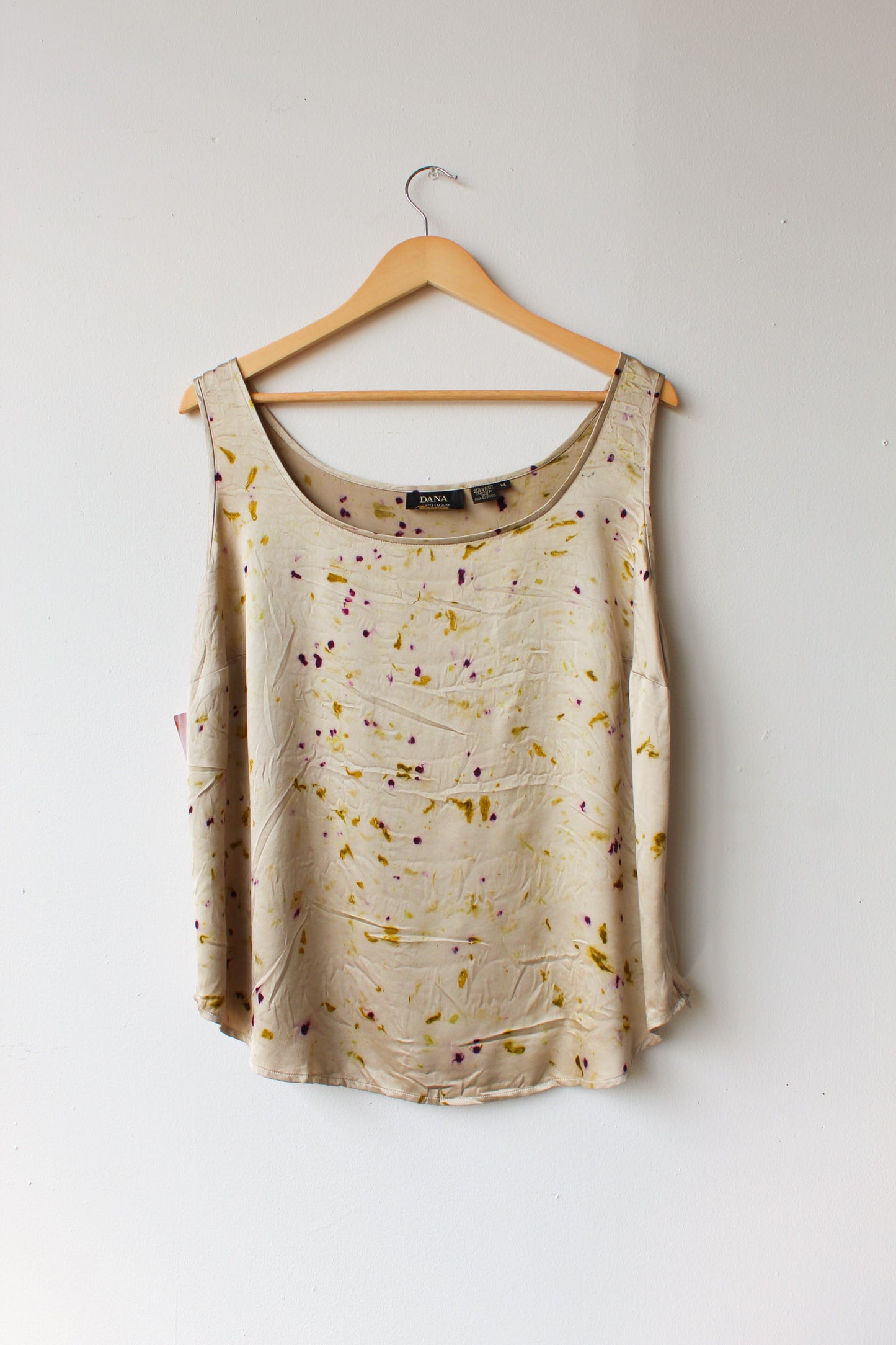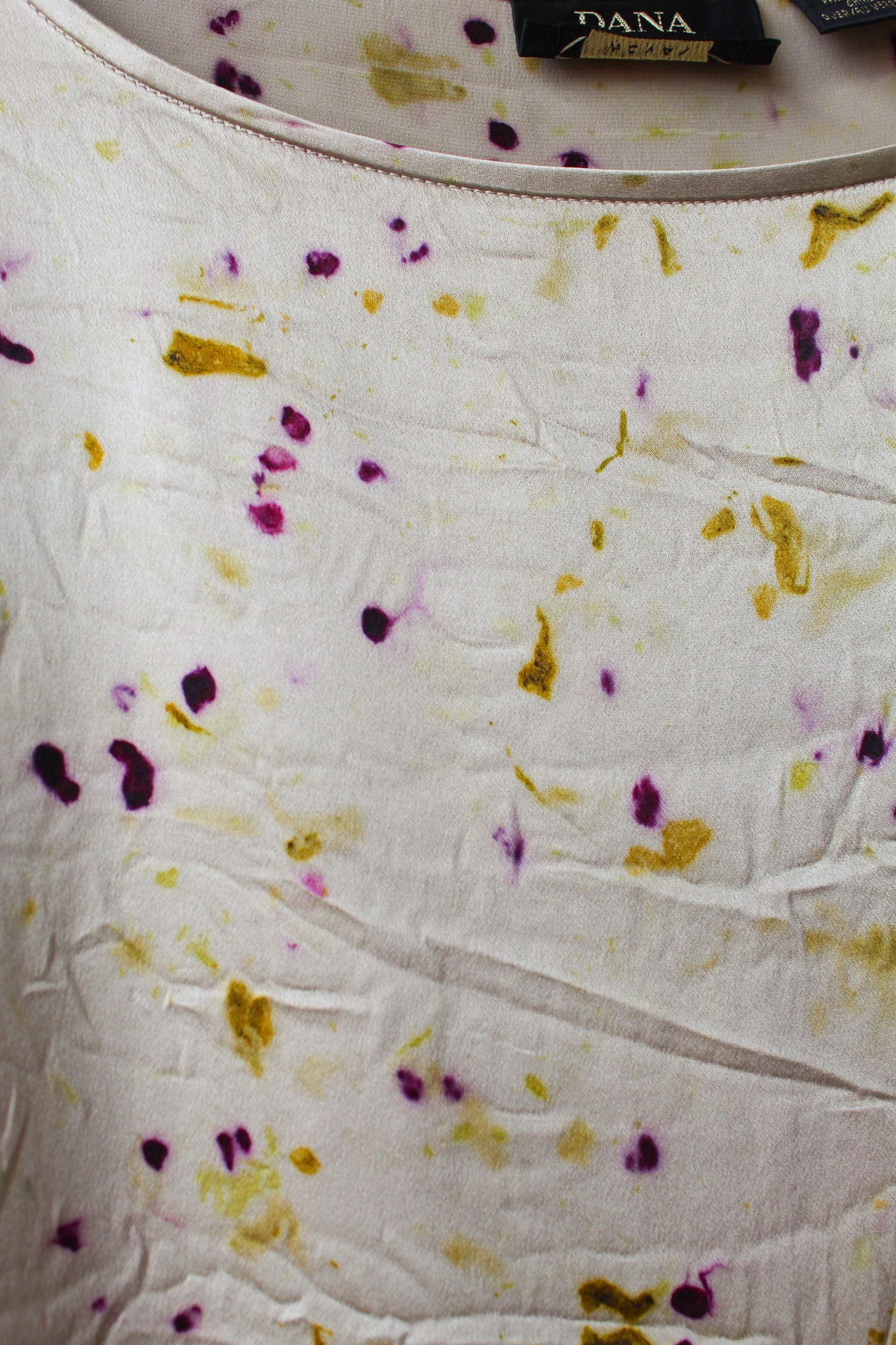 Laila Textiles was founded by Liz
Liz Mortensen is a Natural Dye Textile Artist who was born and raised in the Suburbs of Detroit, MI. From a young age, she was interested in textile art and was gifted her first sewing machine at 10 years old. It wasn't until she was in college that she discovered natural dyes and her love for dyeing textiles. From then on she has taken years to study natural dyes and minerals to learn the science behind natural color. Today, she creates one-of-a-kind naturally-dyed garments in her Chicago Dye Studio. Her brand Laila Textiles was born in 2018 as an outlet to promote the movement of slow fashion and to educate others on natural dye.
Learn more
Laila Textiles Customer Reviews
How do you rate products?